Educational Credential Assessment (ECA) for Canada Immigration
Apply for Canada Permanent Residence
Get in Touch with us!
Educational Credential Assessment (ECA) is the report that is used to demonstrate the verification and validity of the foreign degree and certificates of an applicant as per Canadian standards. Continue to read through this article further to learn in detail about Educational Credential Assessment ECA for Canada immigration.
ECA for Express Entry: What is ECA Canada?
For the Canada PR ECA process, it is vital to validate your educational qualifications. An ECA report confirms your qualifications based on Canadian standards, earning you points in the Express Entry system. It is a mandatory requirement to upload your ECA report with the reference number in your Express Entry profile when immigrating through economic gateways to Canada.
An ECA enhances the credibility of educational qualifications for employment but does not guarantee outcomes such as:
The applicant will receive employment in Canada at a designated level
The applicant would receive the required license to practice for regulated professions
Who requires to get an Educational Credential Assessment ECA Report for Canada Immigration?
Applicants with degrees or educational qualifications from outside Canada need to have the ECA done to gain eligibility for the economic immigration programs to Canada. Having an ECA report also helps in extra points and validating your foreign degrees in Canada.
This can also be a source of additional points gained by having your spouse or common-law partner's credentials validated when immigrating to Canada
*To be eligible for extra points it is important that your report specifies that your degree is equivalent to the Canadian secondary school or postsecondary credentials etc.
Which Credentials are assessed as part of ECA?
Generally, the applicant's highest level of education is assessed for the Canada PR ECA process or report.
For example, if the applicant's highest education is Ph.D. then he needs to get an ECA report for that educational level to match the Canadian education, he does not need to get an assessment for his master's or bachelor's degree verified.
However, there are certain times when the applicants might opt for assessments for more than 1 credential to be verified. These include
a. The applicant needs to have assessments carried out for 2 or more credentials
If you have more than 2 educational qualifications, each degree must be assessed individually for authentication.
The order in which you obtained your credentials does not impact the points you receive.
To earn full points for multiple credentials, at least one of them must have a study duration of more than 3 years.
b. The applicant needs to have Secondary Education assessed
If the applicant's post-secondary educational credentials do not meet Canadian standards, they will need to have secondary education credentials.
This is necessary to earn points for completing secondary education in the Canadian immigration system.
Having gained the knowledge of what is ECA Canada and which credentials to be verified to score points in the Canada PR calculator, the next question that arises is how to do ECA for Canada from India. To answer that question, we would further explore where and who factors of ECA assessment Canada.
Which are the Recognized Evaluating Authorities for Your ECA Assessment?
It is mandatory to only get your ECA evaluation report from specific professional bodies or organizations authorized by the IRCC Immigration, Refugees, and Citizenship Canada.
The ECA Canada fees and processing time involved may vary based on the organization or professional body selected by the applicant.
Upon successful selection of the assessment body, the applicant will be notified about the further process of submitting your documents and getting your ECA certificate. Applicants can access the online portal of the Government of Canada to check the application status i.e. of their ECAs Canada.
List of Accepted Professional Bodies for ECA Authentication
For Canadian immigration, specific professional bodies may be required to carry out the assessment for ECA for Canada immigration concerning certain occupations, while other designated organizations can handle general assessments. Here is a list of authorized organizations for ECA assessments in Canada.
1. Designated Organizations for ECA Canada
There are a total of 5 designated organizations, authorized to conduct the ECA evaluation, validating the credentials of the applicants to Canada.
Comparative Education Service – University of Toronto School of Continuing Studies (Designated: April 17, 2013). The CES ECA Canada, which is associated with the University of Toronto's School of Continuing Studies, provides reliable evaluations of international educational credentials. Their assessments help individuals explore educational and job opportunities in Canada.
International Credential Assessment Service of Canada (Designated: April 17, 2013). ICAS Canada ECA is a designated organization that evaluates international educational qualifications for immigration, employment, and educational purposes in Canada. Their assessments provide accurate and reliable information to individuals seeking opportunities in Canada.
World Education Services (Designated: April 17, 2013). WES (World Education Services) is a top organization for assessing educational credentials in Canada. They offer thorough evaluations of international qualifications, helping individuals demonstrate the worth of their education for immigration, work, and education opportunities in Canada.
International Qualifications Assessment Service (IQAS) (Designated: August 6, 2015). The International Qualifications Assessment Service (IQAS) is an authorized organization that reviews and evaluates international educational qualifications. IQAS assessments provide dependable evaluations to assist individuals in achieving their immigration, employment, and educational objectives in Canada.
International Credential Evaluation Service – British Columbia Institute of Technology (Designated: August 6, 2015). ICES (International Credential Evaluation Service) at the British Columbia Institute of Technology offers expert assessments of international educational credentials. Their evaluations help individuals demonstrate the value of their qualifications for opportunities in Canada, including immigration, employment, and further education.
2. Designated Professional Bodies for Specific Occupations
The specific occupations majorly refer to the jobs in medical and social assistance. The two professional bodies authorized for ECA evaluation under this head include
1. Doctors – Specialists and Family Physicians
This professional body is also termed as MBBS ECA for Canada as the doctors by primary occupation, post-April 2013, are needed to get their primary medical diploma assessed by the Medical Council of Canada, given their occupation is
NOC 31100 – Specialist in Surgery
NOC 31101 – Specialist in clinical and laboratory medicine
NOC 31102 – Family physician or General Practitioner
2. Pharmacists
The professional body designated specifically for pharmacists post-January 6, 2014, is the Pharmacy Examining Board of Canada. The candidates need to complete their assessment for here if
NOC 31120 – primary occupation is Pharmacist
Need a license to practice in Canada
If a license is not required for the applicant's field, they can select any designated organization to assess their credentials. For example, working as a pharmacist may not need a license, but jobs in the pharmaceutical industry or government may require license verification.
*Access the link to check which is the right regulatory body for your occupation
What is the Process of Uploading the ECA Report?
Once you receive your ECA certificate, it's time to upload it to your Express Entry profile to validate your qualifications and gain extra CRS points. It's crucial to keep the original documents together with the ECA report to ensure nothing is missed when applying for Permanent Residency after receiving an Invitation to Apply (ITA).
Follow the steps illustrated below to successfully add credentials to your online profile
Step 1: Log in to your Express Entry account on the Immigration, Refugees and Citizenship Canada (IRCC) website and Navigate to the "Education" section of your profile.
Step 2: Click on the option to add a new educational credential and enter the details of your first credential, including the type of credential (e.g., diploma, degree), the field of study, the name of the educational institution, the dates of attendance, and the country where the institution is located.
Step 3: Save the information for your first credential.
Step 4: Repeat the last 2 steps for each additional educational credential you want to add.
Step 5: Ensure that all the information you have provided is accurate and up to date and ensure to save and review your entire profile before submitting it.
By uploading the ECA report the applicant can successfully earn points for their educational qualifications – 150 points (maximum) in the case of a single applicant and 140 points when applying with a spouse. The illustration of this has been mentioned in the table below
| Educational Qualification/ Level | Points |
| --- | --- |
| University-level Ph.D. Degree | 150 |
| University-level Master's Degree | 135 |
| Professional Degree in a licensed profession | 135 |
| 2 or more certifications, degrees, or diplomas (1 out of all is at least 3 years of post-secondary studies) | 128 |
| Bachelor's Degree (minimum study duration of 3 years) – University, college, or trade school | 120 |
| 2 years degree/certification Qualification from college, university, or technical school | 98 |
| 1-year degree/certification Qualification from college, university, or technical school | 90 |
| Secondary School | 30 |
#Protip: Never have your ECA report directly mailed or sent over directly to IRCC by the assessment agency, as it is the applicant's duty to upload it in their online profile to be considered for the applicant's points calculation.
Educational Credential Assessment (ECA) report is one of the very crucial documents for validating your chances of Canadian immigration. It is a powerful tool to gain eligibility or visibility in the Canadian job market.
How GetGIS Assists Through Your Educational Qualification Recognition in Canada!
GetGIS is a well-reputed immigration consultant in India. Our team of experts possesses extensive experience, up-to-date knowledge of immigration laws and regulations, and a commitment to personalized service. With our expertise, you can be assured that you will be on the right track toward achieving your immigration goals.
Here's how we help!
Eligibility calculation: In GetGIS, we assist you in calculating your eligibility both for CEC qualification and for Express Entry points ensuring to eliminate the scope of rejection or failure.
Visa application: GetGIS helps you complete your visa application properly and on time. We even train you for your visa interview process, to make your immigration journey easier.
Language Test Training and Guides: GetGIS offers expert guidance (1:1 Training) to prepare for language tests like IELTS/PTE/CELPIP.
Step-to-Step Expert guidance through your immigration: With GetGIS, you rest assured about your immigration journey. We help you to take every step in the right direction to make sure no hiccups take place throughout your immigration journey.
Job Search assistance: At GetGIS you as well have the benefit of receiving complete job search assistance – from resume optimization to mock interviews everything is covered. We will not leave you alone until you get your job in your dream country.
So, don't waste your time thinking about the best time to visit Canada. Start your career in Canada with GetGIS by Securing a Free Consultation Today!
Useful Links: For Further Reads
Your Journey With Us
At GetGIS, we strive to provide a seamless and hassle-free journey for our clients who are seeking job-seeker visas for Germany, Sweden, and Austria. Here's what you can expect when you choose to work with us:
1. Initial Consultation
We begin by scheduling an initial consultation to understand your career goals, preferences, and eligibility for the job seeker visa.
2. Document Preparation
Once we have assessed your eligibility, we provide a comprehensive list of documents required for the job seeker visa application, and assist you in preparing the required documents.
3. Application submission
We review your application to ensure that all required documents are complete and accurate.
4. Job Search Assistance
Once you have obtained the job seeker visa, we provide job search assistance to help you find relevant job openings in your preferred sector and location.
5. Post-landing Assistance
We offer post-landing assistance to help you settle in your new country, including assistance with finding accommodation, opening a bank account, and other essential services.
Why choose GetGIS?
GetGIS is the leading immigration consultant for PR visas and Job Seeker visas. We adopt a unique approach of tech-enabled operation that helps the clients to have real-time progress mapped anytime and anywhere. Along with the advantage of 1:1 IELTS training, we have a whole range of IELTS self-training guides in store to ensure your interrupted training.
The benefits of associating with GetGIS include:
Why choose GetGIS?
Tech-enabled user interface

1:1 dedicated immigration expert and country expert guidance

Pre to Post PR assistance

7 Bands guaranteed IELTS training and guidance

Transparent and competitive pricing
Frequently Asked Questions
What is the cost of ECA to Canada?
The cost and processing time for Educational Credential Assessment (ECA) Canada varies based on the organization, however, mostly the cost is approximately around 200 CAD in addition to the delivery charges.
Is ECA required for a Student Visa?
No, if the applicant is planning to pursue higher education in Canada then they are not required to have their educational credential assessment done and when they would be proceeding to Canada PR in the future the applicants have the benefit of money saving as they do not require an ECA for Canada PR.
Which is the best ECA for Canada Immigration?
WES is the best ECA designated organization chosen by the immigrants, the reason being that they have an efficient processing time and the best part is that they do not include any additional charge compared to the other organizations.
What is the processing time for ECA Canada?
The processing time for Educational Credential Assessment evaluation is 7 business days, after receiving the receipt, review, and approval of all documents. IRCC however estimates a duration of 35 business days for processing an application.
What is the validity of the Educational Credential Assessment report?
IRCC Canada follows a five-year expiry policy for immigration-related establishments. ECA report as well once issued is valid for 5 years.
Frequently Asked Questions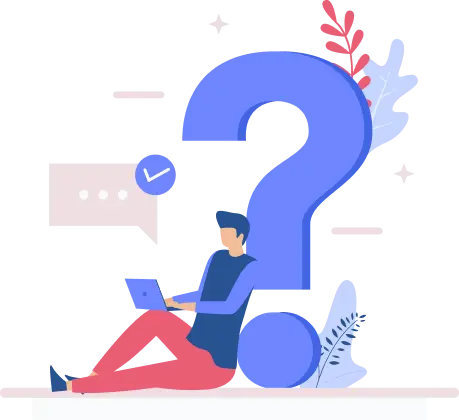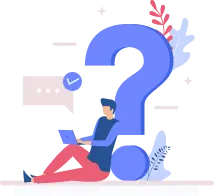 Eligibility First, Process Next
Experts Guidance to make your application stand out
Empowering Your Journey: Expert Guidance and Insights on Navigating the Immigration Landscape. Join our FREE Webinar
Insider Tips: How to Make Your Immigration Dreams a Reality
"The Latest Immigration Blogs: Stay Informed and Up-to-Date" is your one-stop destination for the most up-to-date information on immigration policies and procedures.